This Room is especially best for Officials who need Space for Official Work, Singles and Married Couples, has all you need yet it will Cost you only 50,00/= only.
Need a Double Room at 40.000?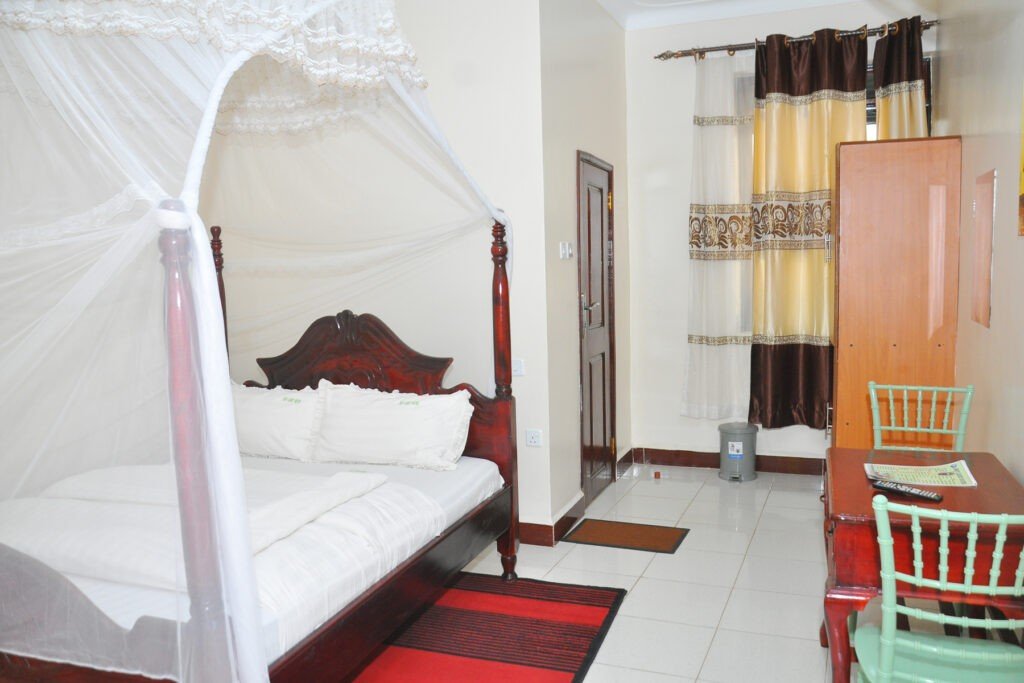 Self Contained, Two 6×6 bed, Enough Workspace, Free Wi-Fi, Breakfast, Intercom, Hot Shower & In Room Customer Service, More Secure.
All our Rooms are Self Contained. The Choice is Yours.